Britney Spears is known for a few things, such as her lip-synching and great dance moves. And she wouldn't let her recent wardrobe malfunction stop her from doing any of these things.
Malfunction in Vegas!

Britney's wardrobe malfunction, 'Sex,' 'X Country,' Angel, Tyson https://t.co/KEsg2YF8D9 #vegas pic.twitter.com/tiRBTAaxYf

— Las Vegas News Now (@vegasnewsnow) October 20, 2015
During her Las Vegas show, the singer was performing her song '3', which is catchy song with an upbeat tune. However, in the middle of her performance, the singer seemed to have broke the zipper the held her costume together. As Britney turned her back to the crowd, a huge gaping hole (which used to be where her zipped was) revealed her open back costume.
WATCH: Britney Spears' wardrobe malfunction in Vegas show https://t.co/sUta1eQxu5 pic.twitter.com/nv954invRx

— ABS-CBN News (@ABSCBNNews) October 22, 2015
The funny thing about this entire wardrobe malfunction fiasco was how the dancers desperately tried to zip her costume back. One dancer fumbled, fiddled and even tried to wrestle to get the zipper back into its place. But to no avail.
Watch the full video here:
What's even funnier than that? Britney didn't seem to care while all of these things were happening. She continued on with her dance routine as if her zip was still all locked in place. Now that's a performer for you!
Drake's Hotline Bling
Another viral craze right now involves yet another dance move. While Britney Spears became famous for her dancing, rapped Drake is famous for his own dance moves in a not-so-flattering way. The video for his new single Hotline Bling made quite the sensation online for his awkward dance moves. In fact, social media is flooded with memes and vines trying to parody Drake's dance moves.
Watch the full video here:
More Viral Content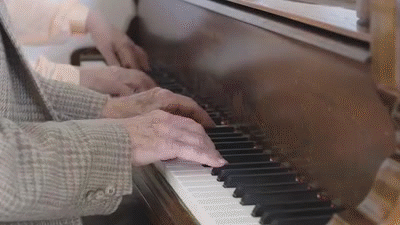 Other buzz-worthy news on the web or elsewhere is the video of 80-year-old grandparents who were playing a piano duet. Many of those who saw this video of the old couple likened them to the couple featured in the Disney film, Up.
Watch the full video here: