A week after Father's Day, a dad from Kansas showed us again what a father's love is truly about.
Gabriel Marshall, an eight-year old from Kansas, was diagnosed in March 2015 with an anaplastic astrocytoma, which is a type of malignant brain tumor. He needed subsequent surgeries to get rid of the tumor inside his little head. This left the boy bald with a large horseshoe-shaped scar on one side, making him feel different and insecure.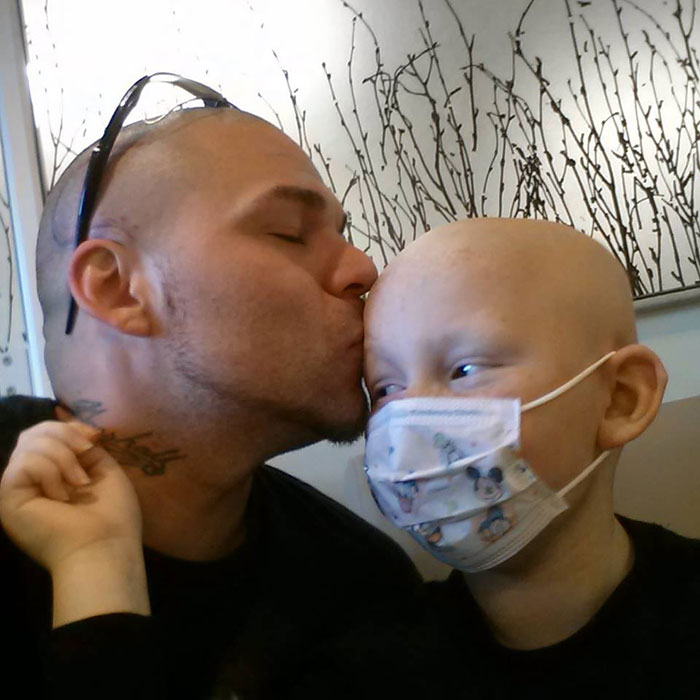 People would stare at his scar, making the little boy feel like a monster. This of course, broke the father's heart. So in August of 2015, he decided to do something about it. He went out and got himself a tattoo exactly like his son's surgery scars.
"If people would stare, they could stare at both of us" Mr. Marshall said.
The result was positive, as it didn't only boost his son's confidence, but also caught the attention of millions of people around the world for appreciation, as they submitted a photo of their matching tattoo-scar to #BestBaldDad competition in St. Baldrick's Foundation, in Kansas last Father's Day, the same organization that supports kids battling cancer.
Unsurprisingly, the photo of Marshalls won first place. "A lot of people are calling me the best dad ever, but to me I'm just a regular guy who would do anything for his kids." Marshall said. If that doesn't melt your heart, I don't know what will.
What a great dad!