America alone has over 30,000 health clubs/gyms. When you consider other countries, the number of health clubs/gyms around the world can easily surpass the million mark. This can be attributed to the fact that many people have realized that the key to living a healthy and prolonged life is through exercise and healthy eating.
Our focus in this article will be on the exercising part of healthy living. Because people today rarely have time to exercise traditionally i.e. go to a field and run or play football e.t.c. indoor complexes i.e. gyms/health clubs are the best alternative for busy people. When you consider the fact that most people lead busy lifestyles, you can understand why health clubs and gyms have become a very crucial part of our lives.
These gyms have everything you could wish for in a gym and more i.e. steam rooms, Olympic size pools, private changing cabanas, indoor tennis courts, celebrity trainers and much more.  The gyms in this list obviously cost a fortune to join. For instance, the most expensive gym in this list has a membership fee of $30,000. This is far more expensive than the $775 per year average cost of joining ordinary fitness clubs.
If you are interested in knowing which gyms are the most luxurious in the U.S. and other parts of world, you are in the right place. Below is a list of the world's most luxurious gyms according to initiation/membership fee and amenities among other considerations i.e. customer reviews, category and country.
SOURCE: therichest.com
7. Tiger Muay Thai Gym in Thailand
(Estimated membership/amenities cost: $3,444 per year)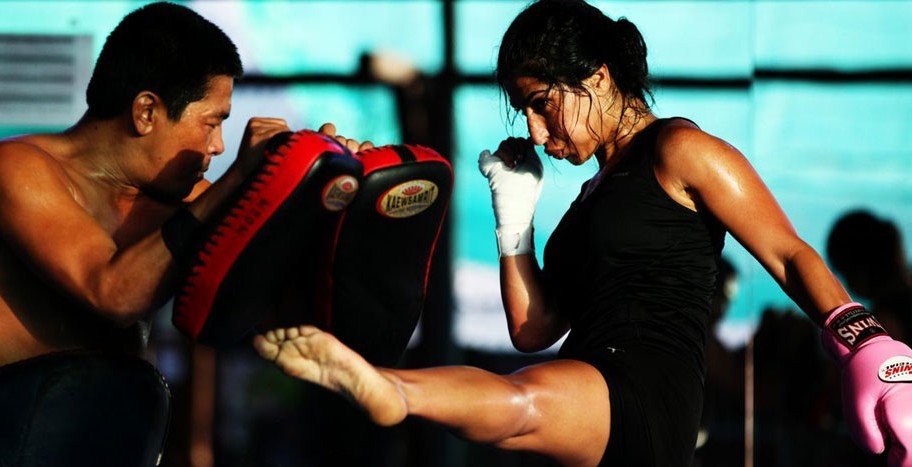 When talking about some of the best gyms in the martial arts category, the Tiger Muay Thai gym in Thailand definitely tops the list. There is no other martial arts gym in the world that can match this gym's standards in regards to training and luxury. In fact, the Tiger Muay Thai gym is undoubtedly the most luxurious martial arts gym in Asia and the world at large. Luxury aside, the gym offers an excellent training environment for martial arts in the world. No wonder this gym makes it to this list.
The gym has all sorts of amenities/facilities i.e. sledgehammers, truck tires, heavy bags, ground & pound bags, yoga, strength training equipment, conditioning facilities/equipment name it. The gym is also large. In regards to price, you get value for your money. Price depends on how long you stay in the gym, the facilities you use e.t.c. The cheapest packages cost approximately $10. The most expensive packages can set you back a few thousand dollars per year for membership and amenities ($3,444 per year to be precise).