We used to paint our parents as clueless men and women, technologically-challenged part of the society. But not anymore. These hilarious texts messages show they have evolved and climbed to the top of the food chain.
1. They understand technology now.
2. They're slowly becoming liberated now.
3. They have sense of humor now.
4. They come up with the most radical solutions to problems.
5. This dad just learned the meaning of "omg" and omg, he's using it more than he should
6. They're devious now.
7. They now how to handle being "famous"
8. They're now the masters of disguise
9. They share their knowledge of slang.
10. And use more slang.
11. They assert themselves, now more than ever.
12. They always know the best form of birth control.
13. They know how to use the right pictures, at the right time.
14. They teach us how to beat the system.
15. They know when to take risks.
16. They always have the best advice.
17. They're now learning the lyrics and sing curse words.
18. They're coming up with respectable ideas.
19. They're learning how to use others for their dirty work.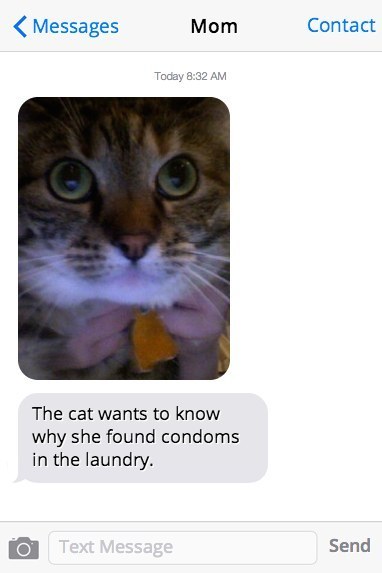 20. They're coming up with a sudden intuitive leap of understanding.